Inter Milan boss Simone Inzaghi sees Nicolo Barella's red card as a turning point that has prevented them from chasing a draw against Real Madrid. 
With "White King" in a game that has many moments where they dominated their opponents before coming down to 10 men in the 64th minute from Barella's red card until the 2-0 defeat went into the next round of the Champions League. As the vice-champion of the group.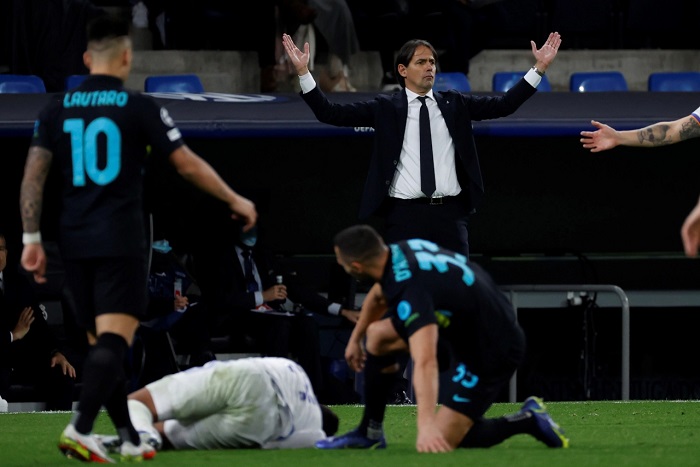 "There are many things to regret. Especially that we did very well in the first half. We show character, create multiple chances. And our stats are better. But we took a break by being at the back," Inzaghi told Sky Sport Italia after the game.
"That doesn't reflect what we saw on the pitch. Obviously we wanted a different result. But in the end it will help to be an experience for the future."
"Barella made a terrible mistake. but he is smart He realized quickly and the staff apologized to Jeff, my teammates and all the game wide open at 1-0, it will help him grow up and hopefully it will not happen again "
" We created chances and scored. Beautiful beats many times We did well until the red card. very unfortunate We did well in both games against Real Madrid, but still failed to score. So it's clear we're still missing something."